Lead author (in KNU, with Plikus lab)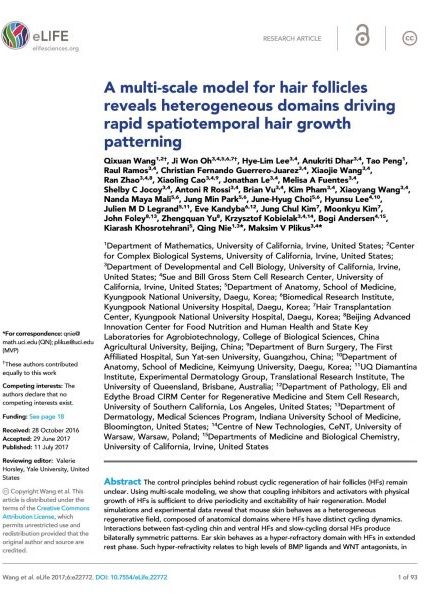 Elife 2017
---
Wang Q*,
Oh JW*
, Lee HL, Dhar A, Peng T, Ramos R, Guerrero-Juarez CF, Wang X, Zhao R, Cao X, Le J, Fuentes MA, Jocoy SC, Rossi AR, Vu B, Pham K, Wang X,
Mali NM, Park JM, Choi JH
, Lee H, Legrand J, Kandyba E, Kim JC, Kim M, Foley J, Yu Z, Kobielak K, Andersen B, Khosrotehrani K, Nie Q#, Plikus MV#
PMID:
28695824
      [
PDF document
] eLife Insight:
Tissue Regeneration: Regional differences
Co-author (with Plikus lab)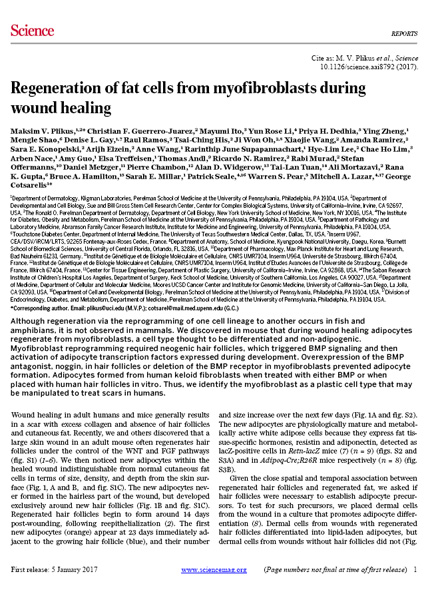 Science. 2017
---
Plikus MV#., Guerrero-Juarez CF, Ito M, Li YR, Dedhia PH, Zheng Y, Shao M, Gay DL, Ramos R, His T-C,
Oh JW
, Wang X, Ramirez A, Konopelski SE, Elzein A, Wang A, Supapannachart RJ, Lee H-L, Lim CH, Nace A, Guo A, Treffeisen E, Andl T, Ramirez RN, Murad R, Offermanns S, Metzger D, Chambon P, Widgerow AD, Tuan T-L, Mortazavi A, Gupta RK, Hamilton BA, Millar SE, Seale P, Pear WS, Lazar MA, Cotsarelis G.#.
PMID:
28059714
      [
PDF document
] Perspective and preview:
Fibroblasts become fat to reduce scarring
Repeal and replace: adipocyte regeneration in wound repair
Lead author (in KNU, Plikus lab)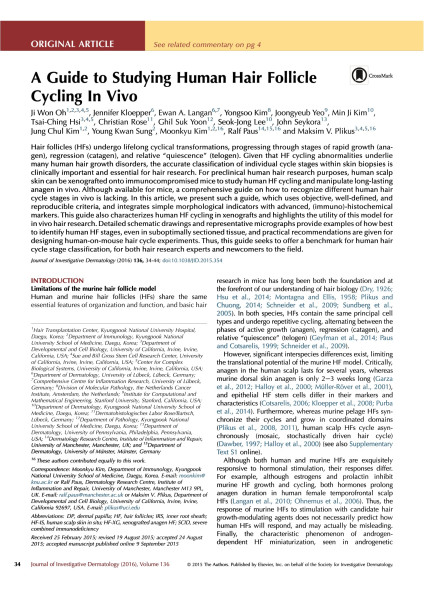 J Invest Dermatol. 2016
---
Oh JW
, Kloepper J, Langan EA, Kim Y, Yeo J, Kim MJ, Hsi T-C, Rose C, Yoon GS, Lee S-J, Seykora J, Kim JC, Sung YK, Kim M#, Paus R#, Plikus MV#.
PMID:
26763421
      [
PDF
]     [
Supplement
] Related commentary:
Putting the Human Hair Follicle Cycle on the Map
Lead author (in Plikus lab)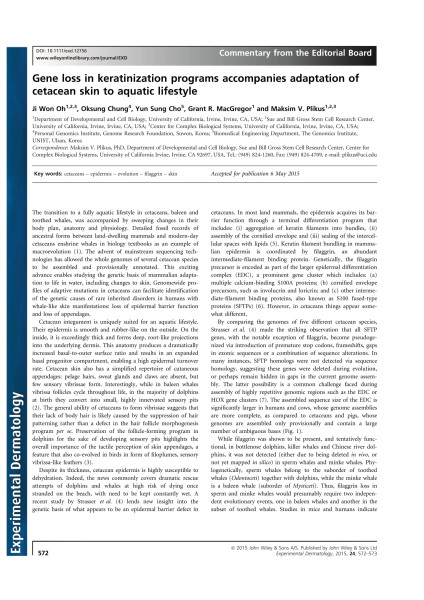 Lead author (in Plikus lab)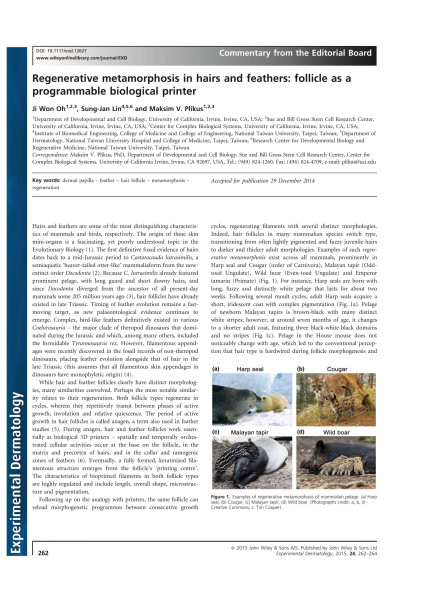 Lead author (in Plikus lab)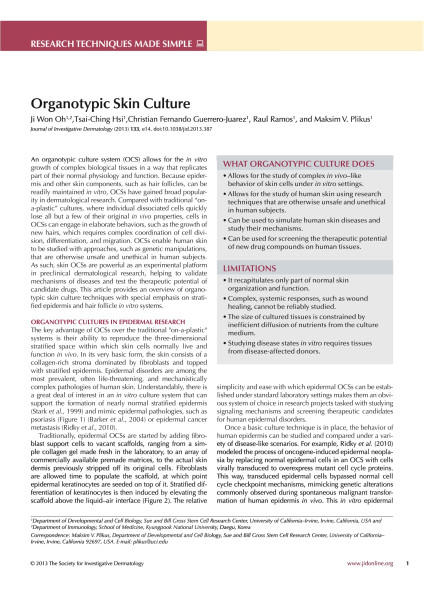 Lead author (in JIRM Lim lab)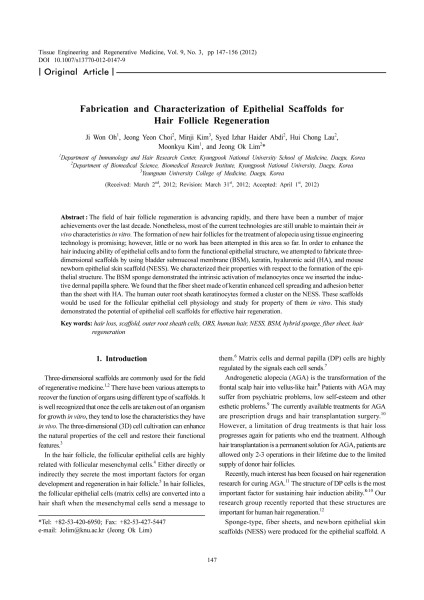 Tissue Eng Regen Med. 2012
---